The Fastest Way To Manage Your Account
Avoid long call wait times or branch lines by using CityNET Online Banking tools and features, which allow you to manage your account 24/7 from virtually anywhere.

CityNET Online Banking allows you to control your funds, whether you're at home or on-the-go. This feature-rich platform looks and feels the same whether you are using a computer, laptop or smartphone! CityNET Online Banking is available with any of our checking, savings or loan accounts and gives you secure and convenient access to your account from anywhere, anytime you want.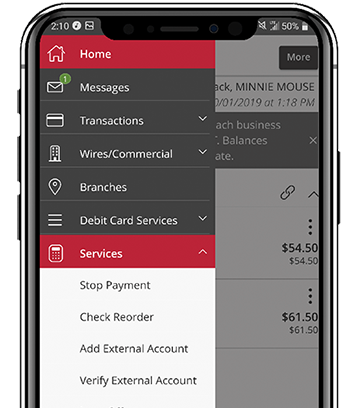 Push Notifications
CityNET Online Banking now supports push notifications for security alerts and digital banking alerts on both Android and iOS mobile devices.

With push notifications, users can:
- Enroll or enable push notifications through the mobile app.
- Disable push notifications through the mobile app.
- Register multiple devices for push notifications.

To enable push notifications
1. From the navigation menu, select Settings > Push Notifications.
2. On the Push Notifications page, turn on the Enable Notifications

toggle to enable push notifications.

Note: If you have an iOS device, select Allow on the prompt to allow push notifications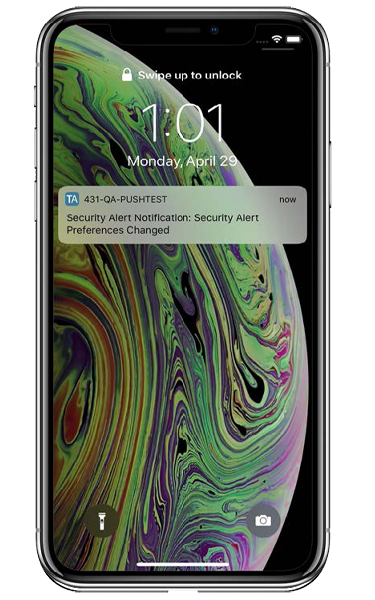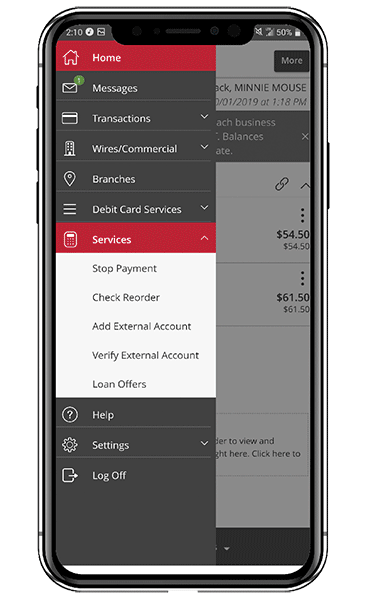 Personal Financial Management
The PFM tool is an enhanced dashboard within CityNET Online Banking, which will take your financial wellness to the next level.

- Automatically creates a budget based on your spending habits, bills and income.
- Updates and categorizes transactions, creating a picture of how you spend your money.
- Link external accounts, like checking accounts, credit cards, retirement accounts, mortgages or loans and more!


LEARN MORE
Quick Balance
Quick Balance allows you to check your account balances without logging in to digital banking. With this feature, you can check your balances for five accounts on the Login page.

To enable Quick Balance
1. From the navigation menu, select Settings > Quick Balance.
2. On the Quick Balance Settings page, tum on the Quick Balance toggle.
3. Log out of the online banking app.
4. Select Your Accounts at the bottom of the Login page to see your account balances.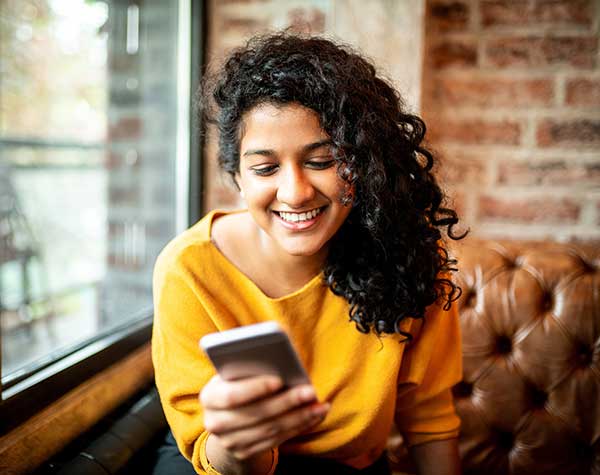 Open a New Account Within Minutes!
- Checking and Savings accounts available
- Funding options include credit card, transfer from another bank, or transfer from CNB account
- Conveniently sign documents electronically
Open Now
State-of-the-Art Security Standard
Additional security features include:
- Biometric Touch ID: quick and secure way to login using your fingerprint scanner
- Biometric Face ID: quick and secure way to login using your face scanner
- Passcode: quick and secure way to login using a 4-digit passcode
- Real-time SMS text alerts: customize alerts via SMS text to help keep your information safe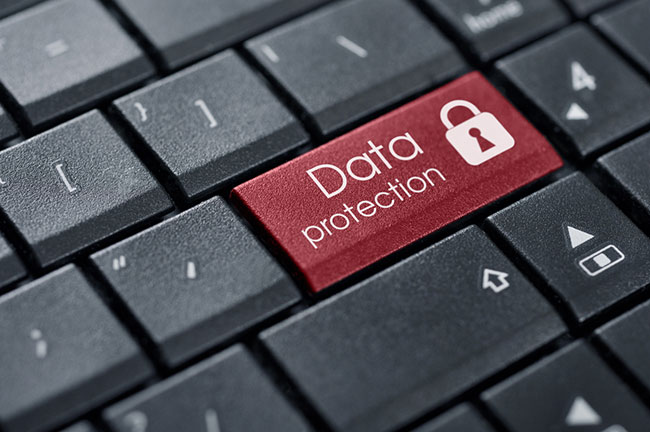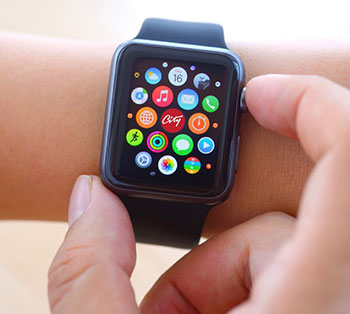 Download CityNET Mobile App Now:
Get all the features mentioned above plus access to CityNET on your Apple watch device. Find branches and ATMs from anywhere.
Please Note:
• You must be a CityNET Online Banking customer to use Mobile Banking. Your cell phone or mobile device must be equipped to access an Internet browser. Additional charges may apply for Internet usage depending on your wireless carrier. Please consult your wireless provider/carrier for details on correlated rates and charges. All terms and conditions applicable to Online Banking will apply to Mobile Banking.