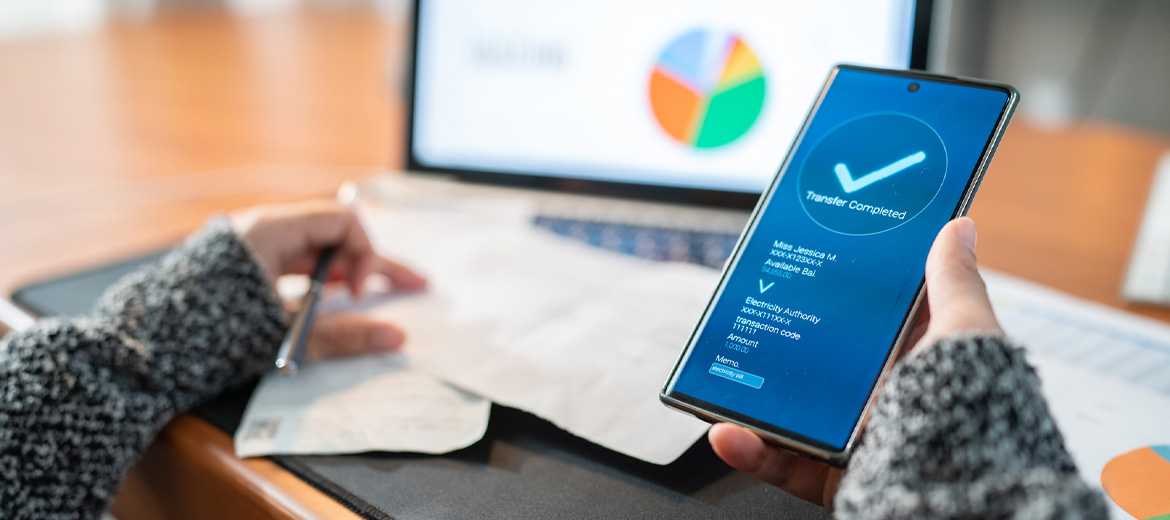 We now live in a digital world, whether we want to accept it or not. For most of us, it has become the new norm, a comfort, and a convenience. The banking world is no exception to this rule. In this blog, we will discuss some of the added benefits of banking online and how to get started.
Benefits of Online Banking.
Perhaps one of the biggest advantages of opening an account online is that it can be accomplished in a matter of minutes. No more taking time off work, waiting in line, etc. At CNB, you can now open an account from the comfort of your own home in minutes. Since you can't always make it into the bank, we've brought banking to you.

Within the following five topics, we'll discuss some of the perks of online banking and the process of banking online via an app.


CityNET Online Banking.
With CityNET Online Banking, you can avoid long wait times and hold times when calling in. The feature rich tools of CityNET allow you to manage your accounts from virtually anywhere 24/7. The CityNET Online Banking platform looks and functions the same on various devices: iOS phone, Android phone, laptop, desktop, etc.
Mobile Banking.
CNB's mobile app allows you to view account balances, transfer funds, deposit checks, etc. from just about anywhere. The mobile app works seamlessly on Android or iOS (iPhones). For Androids, download the app from Google Play, and for iPhones, you can download the app from Apple's App Store.
Online Bill Pay.
For our customers that opted for the Elite Checking account, Online Bill Pay is included. Online Bill Pay is also available with other CNB checking accounts, additional fees may apply. Some of the benefits of online bill pay:

 1. SIMPLIFY tracking your bills and viewing your payment history.
 2. SAVE on trips to the post office, stamps, and time.
 3. SECURE protection against fraud with electronic payments.
 4. CONFIDENCE that you haven't missed a bill and you are on track toward better financial habits.
Early Pay.
You work hard for your money, and we think you should have access to it as soon as possible. That's why City National Bank offers Early Pay. With Early Pay, you can access to your direct deposit from an employer or government agency a day early. Getting your pay early means that you can buy groceries or pay bills one day sooner. Or you could just treat yourself or your family to a dinner and movie a day earlier.
Digital Wallet.
Digital Wallets have become the new norm when making purchases. CNB's CityNET banking makes this a snap. Simply choose the appropriate app, listed below, and upload your eligible City National Bank debit card to make fast and secure transactions from your phone.

Available apps:
 • Apple Pay
 • Samsung Pay
 • Google Pay

Using CNB's digital wallet still provides all the benefits and rewards of using your debit card.
Final Thoughts:
Opening an account online with CNB has all the benefits and rewards of opening an account in the traditional "in branch" manner. But it's a lot quicker and more convenient. When you have decided to open an account online with CNB, make sure you have the following items handy prior to starting the process.
 • Government issued photo ID (Driver's License, State ID, or Passport) with current address visible or a Tribal Photo ID. Note: photo ID presented must be valid.
 • Your complete physical and mailing address. No P.O. boxes.
 • Social Security Number
 • Date of birth.
---
Disclaimer: The information posted on blogs and vlogs by City National Bank is for educational and entertainment purposes only and is not intended as a substitute for professional or legal advice. City National Bank will not be held liable for any loss or damage of any kind in connection with this blog.