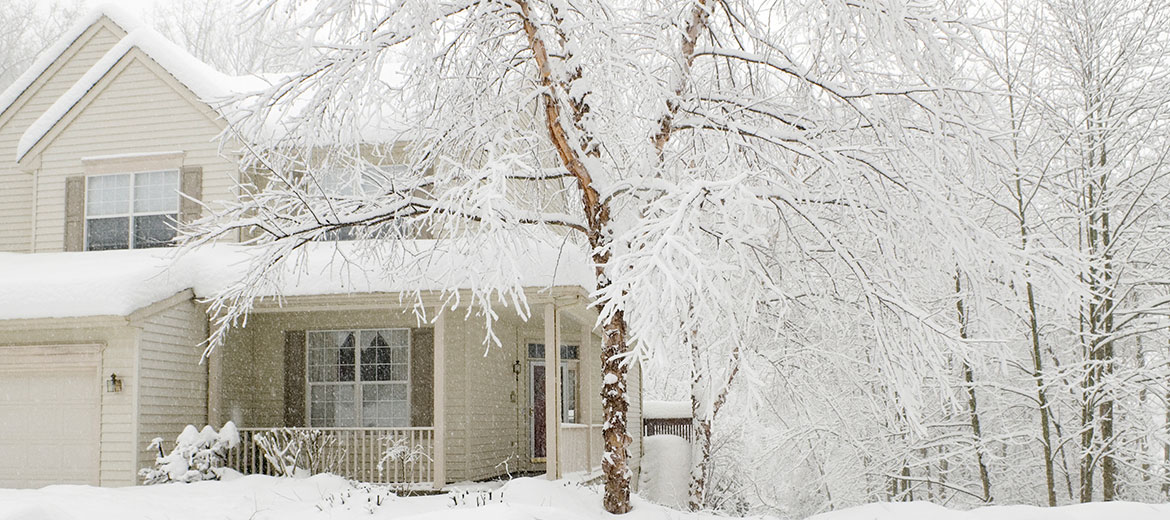 Winter is approaching quickly - are you ready? How about your home? Here are some tips to get your home winter-ready (and save you a little money this season).

• Conduct an "air leaking" check on your doors and windows. If air is coming in, take steps to seal that window or door, or even install storm windows or doors.

• Make sure your attic is properly insulated.

• Check your heating system to make sure it functions properly; if not, call a professional to fix it as soon as possible.

• Turn your ceiling fans clockwise (you can flick a switch on the base of most fans to do this) to help push warm air down and circulate around your home. This can help keep your heat at a lower temperature, saving you money throughout the winter.

• Keep your driveways and walkways free of debris and ice. Stock up on salt before the first storm so you can prevent slippery conditions around your home.

• If you have a furnace, change the filter to help with air flow.

• If you have exposed pipes or valves, insulate them to protect against drafts and cold. You can use an old towel or rag and secure them with tape or elastic. You can also purchase insulated sleeves and pipe wrapping at a hardware store. A professional landscaper can take care of this as well and give you peace of mind they are insulated properly.

• During cold weather, you can avoid frozen water pipes by opening your faucets enough to allow a slight drip and opening your cabinet doors to let warm air circulate around the pipes. This will waste some water, so only do this with the most vulnerable pipes.

By following these tips, you'll be able to enjoy the warmth of your home in the cold winter months. If you have any questions about getting your home winter ready, ask a professional at the local hardware store, a trusted handyman, or a professional landscaper. Being prepared eliminates panic so do what you can before the first storm hits, and you'll be set for whatever comes your way.

For more helpful tips like these, check out our blog.