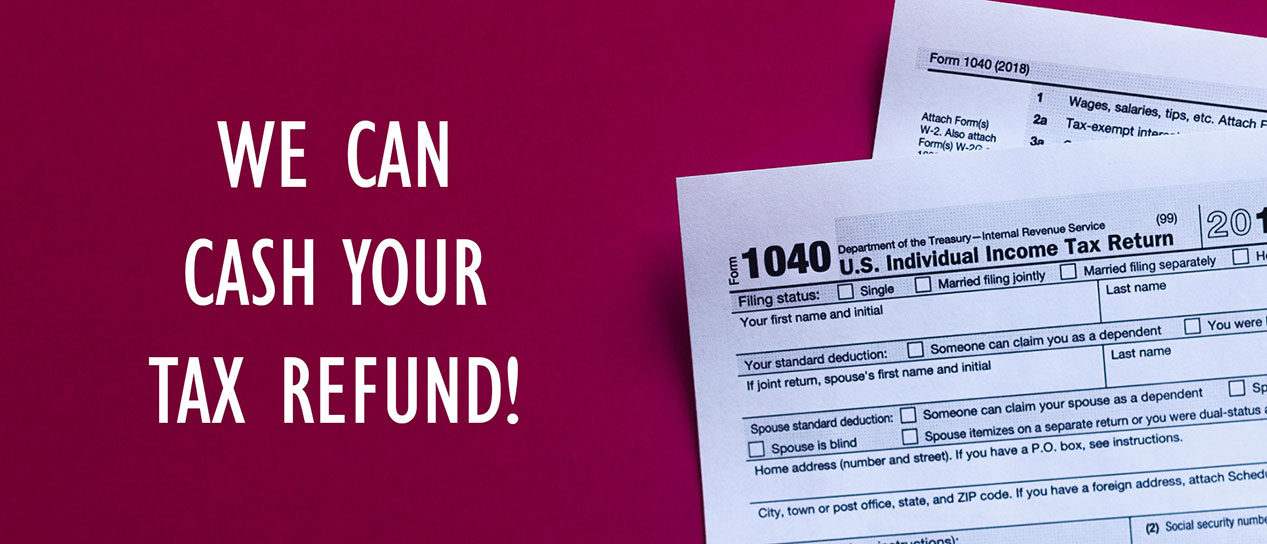 It's tax season! As you prepare to receive your tax refund, we want to remind you that City National Bank cashes tax checks. Here's what you should know:

• You must present a photo ID to cash a tax check.
• If the check is made out to multiple people with the word "and," then all check owners must sign the check to deposit it into an account they each own, or all parties must be present with photo ID to cash the check.
• Non-customers can cash their tax check at CNB. There is a small fee of 4% (minimum fee $10) of the check, whichever is more.

Thank you for being a valued customer!