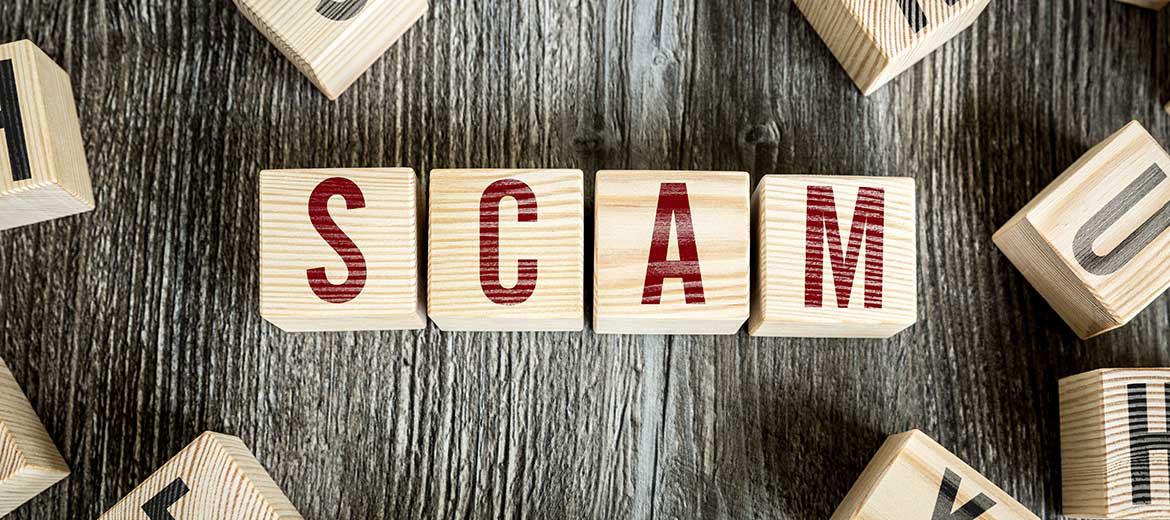 It's no secret that scammers are out there looking to defraud people of their hard-earned money. Scammers defraud millions of people every year by using tricks, both new and old, to get them to send money. Today, scammers have many different types of scams in their arsenal. Here are a few to watch out for:

Romance Scams: In today's society, there's nothing unusual about meeting people online. But, not everyone online is who they seem. There are warning signs you should look out for when getting involved with anyone online. Do they live overseas? Do they seem to "love" you a little too quickly? Do they ask for money to pay medical expenses? Are they are "stuck" in a country they are trying to get out of? Some romance scammers even claim to be in the US military on assignment overseas. Always use extra caution when talking with someone online. If something feels "a little off", take a step back and reevaluate the situation. Your instinct may be telling you to cut off communication from the person completely.

IRS Scams: People often receive calls from someone claiming to be with the IRS. These callers often use intimidation and threats of jail time if you don't send them money right away. Some even ask for iTunes cards. Please understand this is not how the IRS works. They will never ask for money on the spot or ask you to put money on a prepaid card. It's best to be aware of your current tax situation. If you are unsure, call the IRS and verify with them.

Lottery Scams: A lottery scam is one of the oldest scams out there. Here are some red flags to look for when someone contacts you stating you have won something:

• You receive notification that you are a lucky winner even though you have not entered a contest.
• Someone asks you to send money to receive a prize.
• Someone asks you to send a check to pay the taxes on a prize.

These are all warnings that the contest is a scam. You should break off contact immediately.

Scammers have become better at tricking people into giving out account information. Unsuspecting victims often willingly provide usernames and passwords to scammers. They don't realize their mistake until it's too late. It's important to remember that you should always keep your online banking information secure. You should never give out that information to anyone under any circumstance. Scammers can use it to take money out of your account.

City National Bank is here to protect you and your privacy. Always research or call us at 866-385-3444 for help before sending money to anyone. Once a scammer has access to your account, it is difficult, if not impossible, to recover the stolen money.