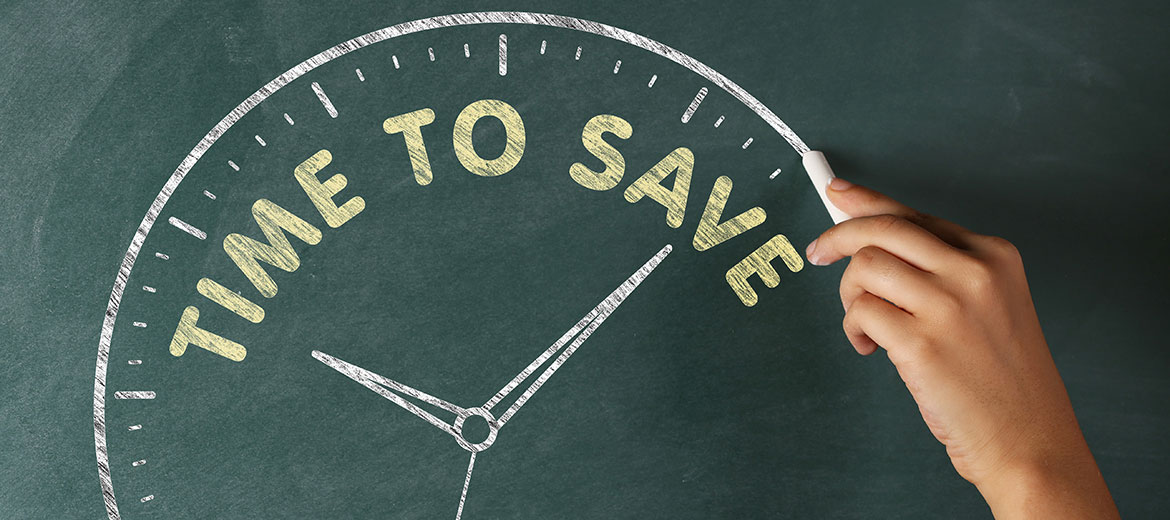 Having trouble setting aside money for a rainy day? You're not alone. Saving money is a hurdle many people face. Some people feel they don't have a large enough income to put anything in savings. Others make impulsive spending decisions with the money they could be saving. The reality is that you should be saving money for your future no matter what your circumstances are. The general rule of thumb is to save approximately 20 percent of your income each month. So, how can you save when you're living paycheck to paycheck?

Pay Yourself First
No matter how much you make each month, you can save money if you make it a priority to pay yourself first. Think of it as treating yourself like you're a bill you have to pay. Automatically deposit a set amount from your check into a savings account each month. If you don't see it leave your account, you won't miss it. If you're concerned about your monthly obligations, start with $10 a month. You can increase that amount as you get used to saving.

Wait Before You Buy
If you tend to be an impulsive shopper, wait at least 24 hours before you buy something. Do your research so you know when you're getting a good deal. When you buy, you can feel secure that you have made a smart choice. Many times, if you wait before you buy something, you'll find you don't need it after all.

Keep the Change
It's surprising how quickly your change can add up. Consider signing up for a service like City Savers*. City Savers* rounds your charge up to the nearest whole dollar every time you swipe your CNB debit card. The difference is then transferred to your savings account at the end of each day.

Stick to Your Budget
One of the best ways you can save is creating a realistic budget and sticking to it. You may have to make a few cuts here and there, but it will be worth it. You'll feel a real sense of satisfaction when you have accomplished the goals you've set for yourself.

Involve Your Friends
Another great way to stay on track is to let your friends and family know you want to save more money and spend less. Tell a few of them your goals, and ask them to hold you accountable each month.

*Activated by enrollment. ATM Transactions and online purchases that are recurring are not eligible for City Savers.