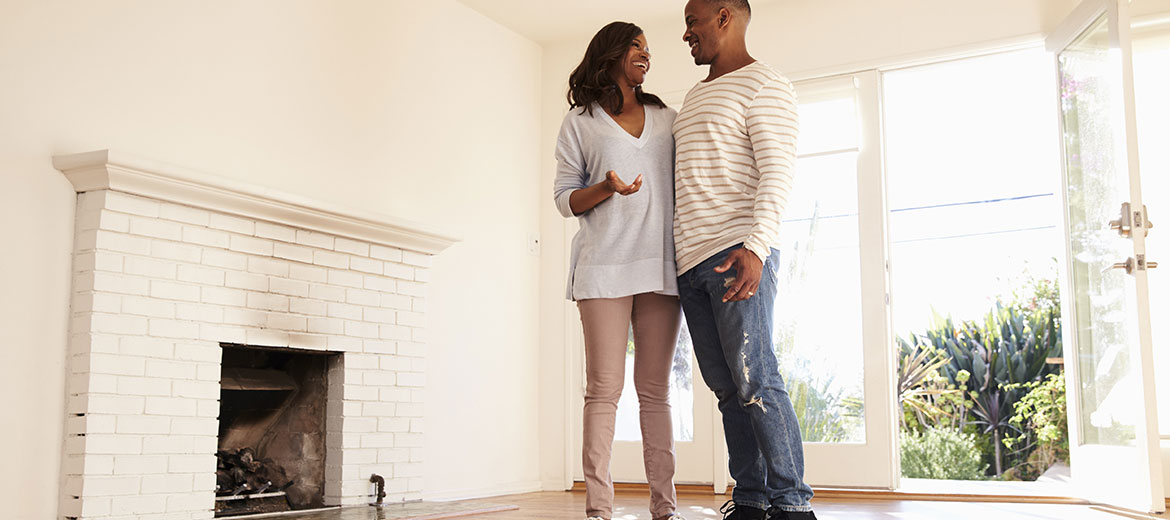 Buying a home is an exciting experience, but it can also be overwhelming. It will probably be the single largest investment or purchase you ever make. Make sure you've done your homework. It's important that you're informed about this important decision.

So, where do you start? There are 10 important steps to follow when purchasing a new home. We will focus on the first five steps in this article.

Step #1: Define Your Needs
You have decided to buy a home. What's your first step? You should define the needs you and your family have for a home. How many bedrooms do you need? How many bathrooms? Are you looking for a large or small backyard? What types of amenities would you like to use in your community? Do you want a one- or two-story home?

Whatever it is you desire, you should make a list to help ease the home-buying process. Write everything down, but understand you may not be able to find a home with everything you want. If you do, you may not be able to afford it right away.

Step #2: Work with a Realtor
We recommend you use a realtor, especially if it is your first home. A realtor can make it easier to find a home that meets your needs. Realtors have access to information you may not be able to get, even if you have access to the Internet. And realtors work with many different clients and know the process. An experienced realtor will know a good deal when it is out there.

Step #3: Get Pre-Qualified or Pre-Approved for a Loan
Once you find the price range that meets your needs, it's time to get pre-qualified or pre-approved for a loan. A pre-qualification is a simpler process as you can do it online or over the telephone. It is only a rough estimate of what you can afford to buy.

A pre-approval, though, is a more in-depth process and may take a little longer. But a pre-approval lets you know exactly what you can afford. Realtors often prefer pre-approved buyers because it indicates they are serious. Additionally, being pre-approved will keep you in a price range you can afford.

Step #4: Home Search and Neighborhood Information
Now comes the most fun (and difficult) part of the home-buying process…finding the right home. You need to look at neighborhoods in which you'd like to live. Consider the quality of the schools if you have children. Think about the distance to and from work. How close to shopping and entertainment would you be? You may also want to look at the demographic make-up of the community, or the types of homes available.

Once you determine your needs, start looking for the home that will meet them. Use a real estate agent and search online. Drive around the neighborhood of your choice and search newspaper ads. You should look at several homes before making any decision. You need to make sure you make the right decision. This is a big investment. Don't buy on an impulse.

Step #5: Make an Offer
Once you find the home you would like to buy, it's time to make an offer; this step can be EXTREMELY stressful! After talking with your realtor, you will decide how much to offer in a written agreement or contract. The contract will protect you and the seller in the sales process. It also meets both local and national legal requirements for real estate purchases. If you have any questions during this part of the sale, ask them; do not leave anything left unsaid.