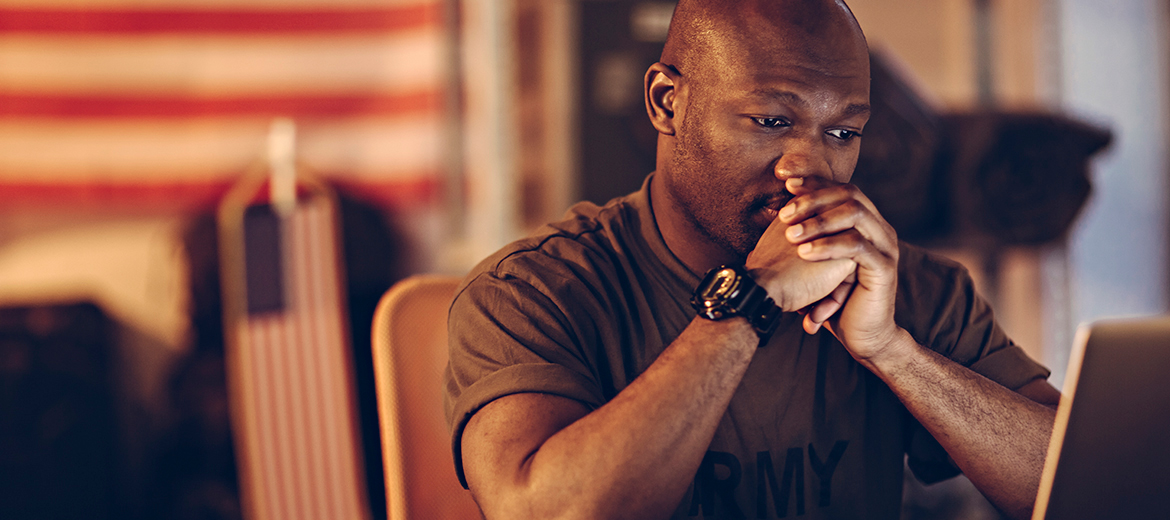 Active military members have a lot to manage. They move repeatedly, get deployed for extended periods, and are away from family for months and sometimes years. Adjusting to civilian life as a veteran can be challenging, but knowing what financial opportunities are available helps smooth the transition. Here are a few suggestions for veterans who are returning to civilian life:
Create a transition fund while you're still in the military. Sometimes your post-military job search will take longer than expected. Save approximately 10 percent of your paycheck a month (if possible) to create an emergency fund while you seek employment.
Take advantage of VA services. There are many services available to help you transition to the civilian world – from job services to a VA mortgage loan, to debt relief assistance. These connections can help make the transition smooth for you and your family.
Focus on your credit score. With a credit score of 700 or higher – you'll get the best rates on loans and the best job opportunities. If you're not there yet, or you've been through a financial setback, work on paying off your debt (begin with your credit cards) and cut back on your spending.
Make a budget using civilian expenses. Adjusting to the civilian cost of living might be shocking at first. Create a realistic budget so you're prepared for any changes you may face.
Take advantage of education benefits. The GI Bill covers up to 36 months of the full cost of in-state tuition (and a capped amount for private colleges) for veterans. Adding to your academic resume will increase your employment opportunities.
The transition from active military service to civilian life can be tricky, but knowing what programs are available can help you navigate these changes.
For more useful tips, visit our blog.