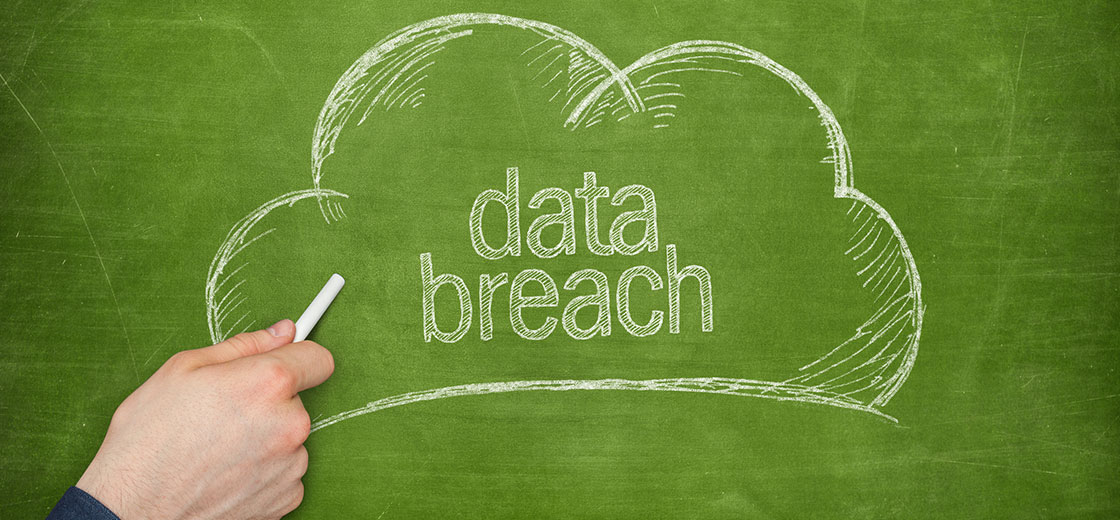 September 7, 2017 – Equifax, one of the "Big Three" credit reporting bureaus, has announced a security breach that could potentially affect 143 million U.S consumers. Equifax has set up a Web site — https://www.equifaxsecurity2017.com — that anyone concerned can visit to see if they may be impacted by the breach. The site also lets consumers enroll in TrustedID Premier, a 3-bureau credit monitoring service (Equifax, Experian and Trans Union) which also is operated by Equifax.

On the site, you can read the press release and watch the video explanation. You can also click on the Potential Impact link at the bottom of the page to see if you are potentially impacted. When you click that link, you will be taken to an instruction page. Follow the instructions and click Check Potential Impact. You will be prompted to enter your last name and the last 6 digits of your Social Security number. Regardless of whether your information may have been impacted, the company says it will provide everyone the option to enroll in TrustedID Premier. The offer ends Nov. 21, 2017.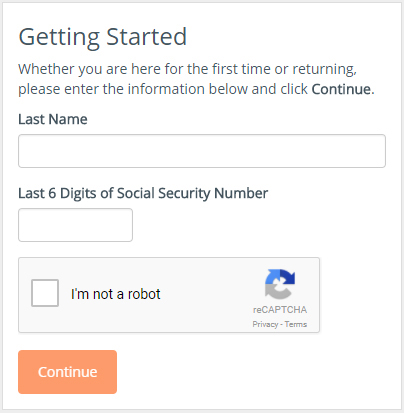 Based on the information you provide, you may receive a message like this: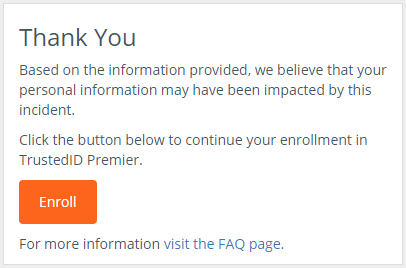 Once you click enroll, you will receive a message with your enrollment date.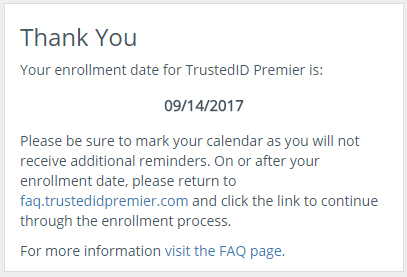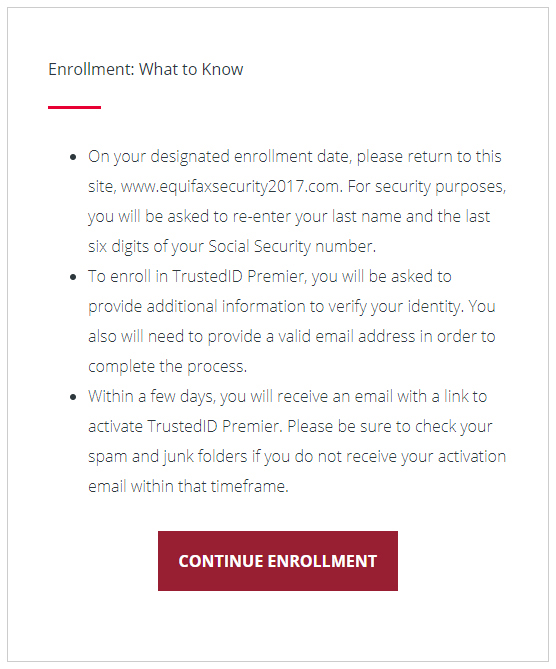 You may also be interested in:
EQUIFAX BREACH - WHAT YOU CAN DO
For more information about the Equifax data breach, please visit https://www.consumer.ftc.gov/blog/2017/09/equifax-data-breach-what-do.