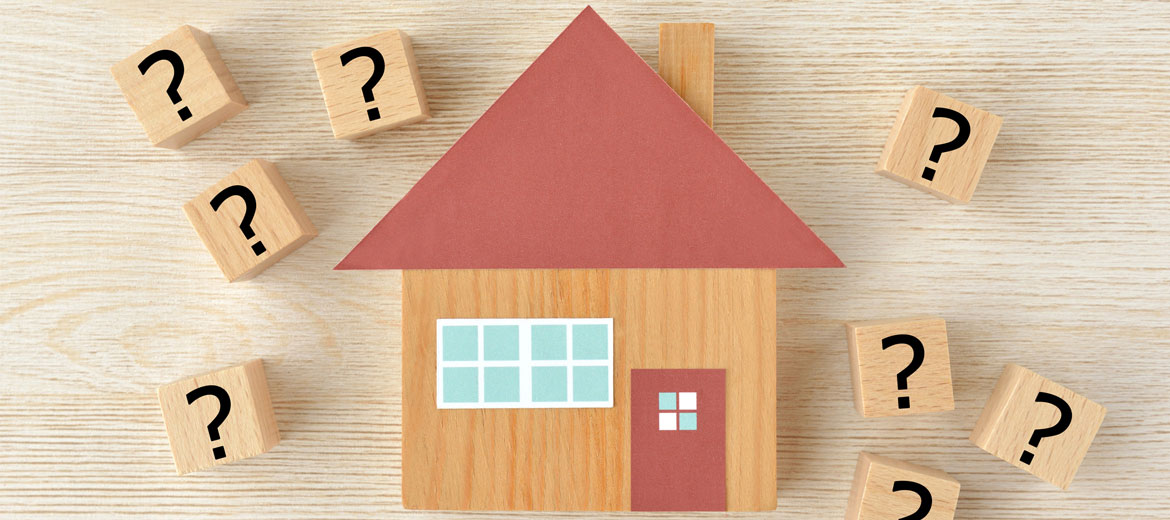 Should I buy a house now, or should I wait to buy a house? It's a tough decision that most prospective homeowners are facing today. In this blog post, we'll look at both questions and discuss some pros and cons of each.
Buying a Home Now
Do you have excellent credit?
Before you start the buying process, or even house hunting, you really need to review your credit score. Having a credit score of 740 or higher can reduce your loan interest rate. There is one caveat to this in 2023. The FHFA Fair Lending Oversight Rule implemented by President Joe Biden contradicts that to some degree. More on that later. With that aside, having a credit score over 740 demonstrates to lenders that you are a low-risk borrower and that you have a history of making payments on-time.


Do you have enough down payment?
Just having the basic ten to twenty percent down payment may not be enough to get a home loan. Lenders want to see that you also have enough reserve capital to offset any additional expenses that come along in the buying process and after the sale. Read our previous blog "5 Steps to Apply for a Mortgage". Specifically, the section titled "Don't forget about an emergency fund."
Are you buying for the long term?
Short-term purchases may end up costing you more than you expected or would have cost you just a few years prior. Buying and selling shortly afterwards could have some negative tax impacts that you may not have considered. If your plans are long term, then making a purchase now might be a good investment.
Waiting to Buy a Home
There are a lot of things to consider when purchasing a home, regardless of the market. Buying in a recession or on an uptick in interest rates could prove to be a deterrent for the average home buyer. The following four topics are ones you should consider when buying a home in this economy.
Are home values in your area dropping?
As you scout around for a new home, consider the average cost for a home that fits your needs now and in the future. You should also look at pricing trends for that size home. Usually, you can see a pattern in the housing cost. You may find that the cost is on a downward swing and waiting to buy a home might prove fruitful.


Housing inventory in your area.
Another aspect to consider is the availability of homes in your area. If homes are being snapped up at an alarming rate, then maybe you should jump on one before they are all gone. On the other hand, if there is a plethora of homes, holding out for that lower cost and lower interest rates may be your best choice. Careful not to wait too long.
Are you financially ready?
You have worked hard, saved your money, and believe you are ready to take the plunge and buy your first home. But are you really ready? There are a lot of things to consider when making that purchase. Waiting a bit longer might be in your best interest. You can read our blog "5 Steps to Apply for a Mortgage" to see if you really are prepared.
What if there is a recession?
In these times, some claim that we are in a recession, while others claim we are just on the brink of a possible recession. Which ever side of the fence you're on regarding a recession, it's important to note that recessions rarely last long. You can read more about recessions on our blog "5 Tips for Retiring in a Recession." With that said, there are some pros and cons to purchasing a home during a recession.
FHFA Fair Lending Oversight Rule
If you have worked hard to improve your credit score, you are likely to pay more than you would have just a few months ago. These additional fees will help offset the amount paid by individuals with lower credit scores. However, this rule may not make it into the next Presidential term. So, waiting a couple more years to make that home purchase might be in your best interest.
Final Thoughts:
Buying a home in these economic times might be right for some, but not such a good idea for others. Make sure you are prepared for all the pitfalls that are common with most home purchases. Weigh the odds from all angles and determine for yourself if you should buy now or wait it out.
---
Disclaimer: The information posted on blogs and vlogs by City National Bank is for educational and entertainment purposes only and is not intended as a substitute for professional or legal advice. City National Bank will not be held liable for any loss or damage of any kind in connection with this blog.