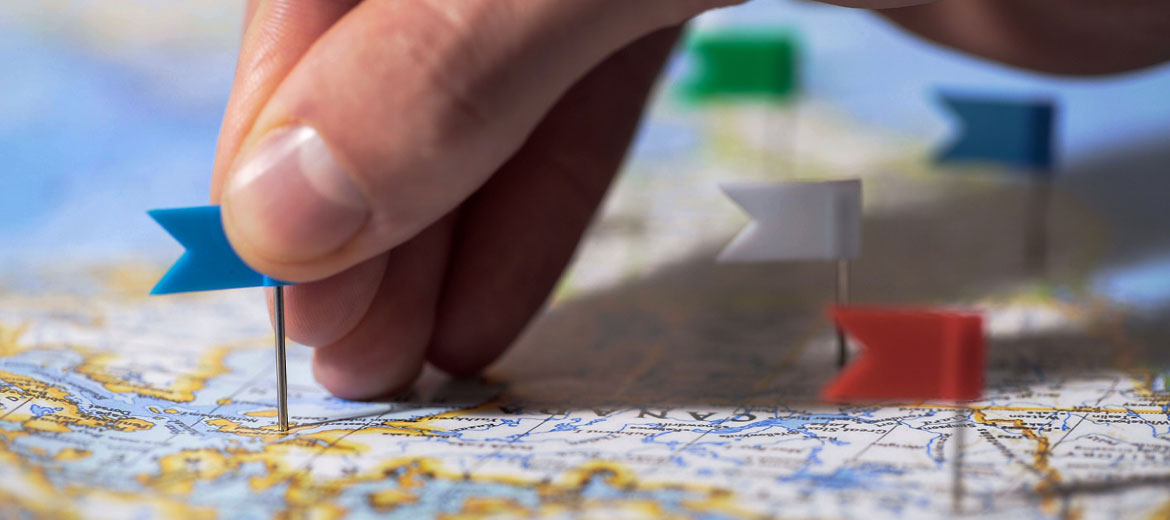 It's that time of year once again, vacation time! With so many attractions and prime destinations to choose from, where do you go? In this blog, we will highlight ten vacation destinations (some popular and some lesser-known gems) in the U.S. and discuss what you might need to prepare for your dream vacation.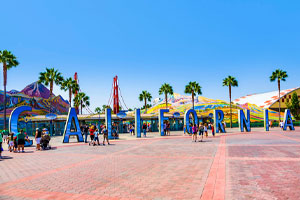 1 - Disneyland Anaheim, California.
An often-overlooked vacation theme park is "Disneyland" located in Anaheim, California. While everyone seems to be flocking to Disney world in Florida, try a lesser-known path to Anaheim, California, to visit the original Disney theme park. Disneyland first opened its gates in 1955, but don't let that deter you. The park has kept a steady pace with technology and amusement themes.
When you start planning, take a look at their "best time to visit" website and scroll down to the crowd calendar. You can even pre-purchase your tickets on the Disneyland website.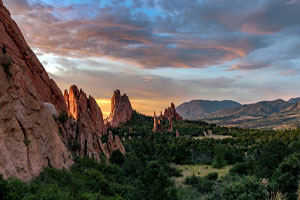 2 - Colorado Springs, Colorado.
Not only was this the setting for a popular T.V. series back in the 90s (Dr. Quinn Medicine Woman), but this town also has a variety of things to do for people of all ages. While visiting here, you can view the Garden of the Gods, home to a plethora of geological and ecological wonders and where a new species of dinosaur was recently discovered.
Don't forget to venture over to Pikes Peak, the highest summit of the Southern Front Range within the Rocky Mountains. Only 12 miles from downtown Colorado Springs, Pikes Peak offers tours by car, bike, bus, or train. A little something for everyone.
Some of the featured attractions at Colorado Springs include Iron Springs Melodrama and Dinner Theatre, the Ghost Town Museum, Historic Cripple Creek, Garden of the Gods Trading Post, Adventures Out West, and more.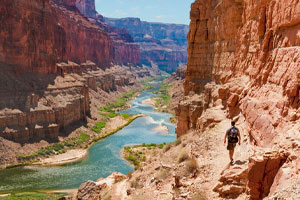 3 - Grand Canyon, Arizona.
As my grandpa used to say, "that's one big creek." At 277 miles long, up to 18 miles wide and more than a mile deep, I would have to agree with him. Revered as one of the 7 natural wonders of the world, the Grand Canyon, located on the ancestral homeland of 11 associated Native American tribes, reveals layered bands of red rock, exposing millions of years of geological history.
Despite its vast size, you can enjoy tours to different sections by donkey, helicopter, or take a 3-hour sunset safari tour. You can also drive out to one of the many observation points, such as Lipan Point, Mary Colter's Lookout Studio, Mather Point, etc. If you're brave enough, venture out to the Grand Canyon West tour and take a stroll on the Skywalk. Caution: if you have acrophobia (a fear of heights), this is probably an attraction you want to steer clear of.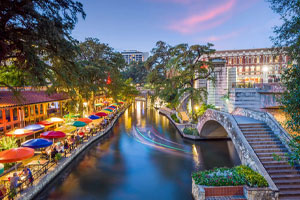 4 - San Antonio, Texas.
REMEMBER THE ALAMO!
Without doubt, the Alamo is one of San Antonio's most famous attractions. However, there is so much more to this city than that 1800s mission and the famous battle that raged there in 1836. For all you die-hard romantics out there, you can take a stroll on the San Antonio River Walk about dusk, when the setting is prime for lovers. This 3.5-mile river walk is one level down from the street level and is lined with a variety of shops and restaurants. So, come on down and do a San Antonio stroll on the riverwalk.
San Antonio also offers a unique view of the surrounding lands from the top of the 750-ft tall Tower of the Americas observation deck and host to several shops and dining facilities.
There's a lot more to this beautiful town, so pack your bags and start traveling.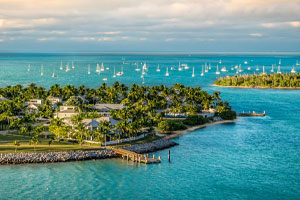 5 - Key West, Florida.
It's "five o'clock somewhere" and that somewhere frequently seems to be in Key West Florida. Take a tour of the many waterfront bars, sipping on their famous fruity umbrella drinks, and settle in a lounge chair on the sunny beach. Now that's vacation time at its best.
If you're not much on the drink and party life, not to worry, there are plenty of sites for all of us history buffs. Being so close to Cuba and considered an island outpost, this area has long been a central part of our American history.
Some of the famous landmarks include the Hemingway House, Fort Zachary Taylor, and the Truman Little White House. Visitors can also climb to the top of the Key West lighthouse, originally built in 1825 and still standing strong.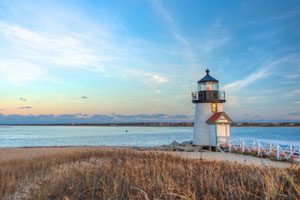 6 - Nantucket, Massachusetts.
This tiny, isolated island just off Cape Cod, Massachusetts, is a summer dream destination for tourists of all ages. Its dune-backed beaches, cobblestoned streets, and wharves are as inviting as they are relaxing. The cobblestone streets are lined with restaurants, high-end boutiques, gift shops, and steepled churches.
The town's Whaling MuseumWhaling Museum has a chronological display of artifacts and history lessons that show the significant role that the Nantucket Island played a 19th-century whaling hub.
Make some time to visit Siasconset, host to some of the oldest houses on the island. While you're there, take a stroll down the infamous Sconset Bluff Walk along the cliffs that overlook the beach all the way to the Sankatay Head Lighthouse.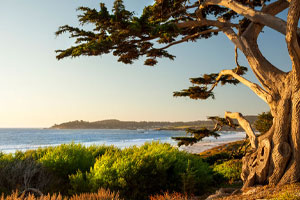 7 - Carmel-by-the-Sea, California.
Want to take your pets on vacation with you? Then you should plan a trip to Carmel-by-the-Sea. Frequently voted as the pet-friendliest town in the U.S.
In the 20s, Carmel became home to some of Hollywood's greatest actors like Doris Day, and the former mayor of the town, Clint Eastwood. Be sure to visit the historical Carmel Mission Basilica Museum and for accommodations, you really must book a room at the beautiful Clint Eastwood Mission Ranch Hotel and Restaurant.
While visiting, make your way down to the beach for some fun, sun, and relaxation. There are plenty of shops to grab up some souvenirs.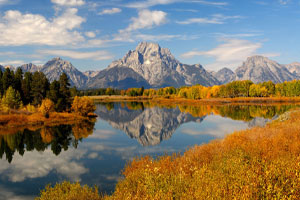 8 - Grand Teton National Park and Jackson Hole, Wyoming.
Okay, these two really do go together since Jackson Hole is the valley below the Grand Teton mountains.
The Grand Tetons are pointy, jagged, and tall mountains that draw people from around the world. Hikers, photographers, and outdoor enthusiasts come to gaze at these wonderful mountains and spend time around them. For the angler and photographers, you can't beat the opportunities of Jenny Lake, nested in the Grand Tetons.
Jackson Hole, Wyoming, is the ideal vacation adventure destination providing a variety of activities. Ski resorts, scenery, camping, and hiking are a few of the events you can enjoy. When it's time to relax a little, a leisurely stroll through town will reveal a multitude of hotels, restaurants, art galleries and souvenir shops.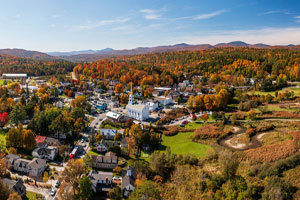 9 - Stowe, Vermont.
What? You never heard of Stowe, Vermont? Then you're missing out on a lot of fun activities. Lodging opportunities abound in the quaint town and if you time it just right, you can witness a storybook amount of snowfall that looks like a Thomas Kinkade or Norman Rockwell painting.
The number of activities seems to be endless; mountain biking, kayaking, fly-fishing, arts festivals, and the list goes on. While you're there, don't forget to find your way through the Percy Farm Maze. It's absolutely AMAZing. Pun intended.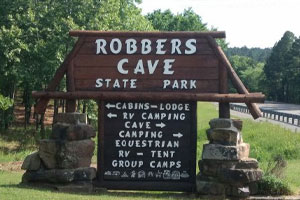 10 - Robbers Cave, Oklahoma.
Once a hideout for infamous outlaws Belle Starr and Jesse James, this cave is tucked away in the scenic, hilly woodlands of the Sans Bois Mountains of Oklahoma. If you're a cave lover, this one is a must see. While the cave is a wonderful site to visit, it's not the only attraction around.
Robbers Cave State Park offers acres of activities including hiking, equestrian trails, rugged cliffs for climbing and rappelling, seasonal trout fishing, camping, boating, and so much more.
This CCC-built park (Civilian Conservation Corps) features RV, primitive and equestrian camping in addition to a lodge, cabins, yurts, group camp facilities and a swimming area in the no-wake lake. Don't forget to book you a room at the Belle Starr View Lodge.
FINAL THOUGHTS
Remember to set aside some extra spending money for those little one-off expenses that you may not have considered. Below is a list of things most commonly overlooked when planning a vacation.


If you're driving to your destination:
-Flat tire
-Higher gas prices
-Detours (due to road conditions)
-Souvenirs
-New cloths or shoes

If you're flying to your destination:
- Extra baggage fees
- Extended layovers
- Car rental fees (above the norm)
- Souvenirs (extra baggage fees may apply)

While these ten vacation destinations may not make the list on most blog sites, they did make the top ten from some CNB employees.
---
Disclaimer: The information posted on blogs and vlogs by City National Bank is for educational and entertainment purposes only and is not intended as a substitute for professional or legal advice. City National Bank will not be held liable for any loss or damage of any kind in connection with this blog.