Mobile banking is powerfully simplified with CityNET Online Banking on Apple Watch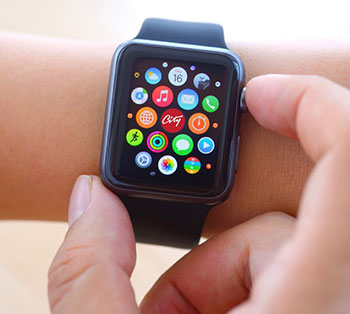 You should bank on your schedule, not ours. The CityNET Online Banking app on Apple Watch allows you to bank at your convenience, as your account details will be just a tap away.
How Apple Watch* can help you stay better connected with your account:
• Easily and securely view your CNB account information on your Apple Watch with CNB Mobile Banking apps.
• Check your balance at a glance and review recent transactions.
• Keep track of your account balances in real time – no matter where you are or what you're doing.
• Stay on top of your finances with a brief summary of recent transactions.
How to enable Apple Watch in CityNET:
1. Log into iOS app on your iPhone; select "Settings" then select "Apple Watch."
2. Toggle the Apple Watch to turn on.
3. Open your Apple Watch app on your iPhone, scroll down to "Available Apps" and select "install your CityNET app" (this will install the app on the watch that is paired to the phone).
4. Select app on watch and test that you can scroll through account balances and transactions.
5. Verify that the account balances match the first 10 that show on the account summary page, and the 10 transactions match the first 10 that show in account details.

Watch Demo

*Apple, the Apple logo, Apple Pay, Apple Watch, Face ID, iPad, iPhone, iTunes, Mac, Safari and Touch ID are trademarks of Apple Inc., registered in the U.S. and other countries. iPad is a trademark of Apple Inc.