Second Round PPP Loan Program
Attention: City National Bank only operates in Oklahoma and Kansas
UPDATED MAY 7 2021
We are no longer accepting PPP Loan applications.
If you received your PPP loan prior to Jan. 1 2021, click this link to apply for forgiveness.
If you applied after Jan. 1 2021, please stay tuned for more information.
We'd like to remind you of the importance of keeping detailed records of how you use your loan proceeds so you can maximize the PPP loan forgiveness opportunities and be ready to fill out your PPP Loan Forgiveness Application using our upcoming online tool. To help speed-up your forgiveness application process, we recommend that you begin to digitize your documents for submission.
Here are some key things to track and have ready when the time comes to submit your application:
Verification of full-time equivalent employees and their pay rates, including:
• Payroll reports
• Payroll tax filings (Form 941)
• Payroll, income and unemployment insurance filings from your state
• Verification of any health insurance and retirement contributions
• Verification (payment receipts, account statements, canceled checks) of eligible utility, rent and mortgage interest payments

Acceptable formats for digital documentation:
· PDF
· XLS
· JPG
· PNG

If you have any questions or concerns, please email us at commercial.lending@cnbok.com. For the latest updates, check the SBA and the US Department of Treasury websites.
Loan Forgiveness
Borrowers of a PPP second draw loan would be eligible for loan forgiveness equal to the sum of their payroll costs, as well as covered mortgage, rent, and utility payments, covered operations expenditures, covered property damage costs, covered supplier costs, and covered worker protection expenditures incurred during the covered period. The 60/40 cost allocation between payroll and non-payroll costs in order to receive full forgiveness will continue to apply.
First Round PPP Loan Program
LAST UPDATED AUG 4th 2020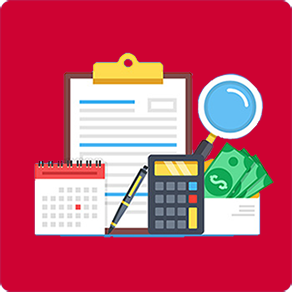 The PPP application period has closed. Borrowers may begin to apply for loan forgiveness.
Try our PPP loan forgiveness borrower portal!